Your residents' association is seeking to improve pedestrian and cyclist safety on the eastern end of Arbury Road (between Arbury Court play area and the Milton Road traffic lights).
We are currently exploring local support for a new pedestrian crossing on Arbury Road East. This could be funded out of the County Council's Local Highway Improvement Programme*. This invites any group that represent the local community to apply for funding. The schemes are community driven and give local people the opportunity to put forward proposals for highway improvements in their area, https://www.cambridgeshire.gov.uk/residents/travel-roads-and-parking/roads-and-pathways/improving-the-local-highway/local-highway-improvement-funding
A new crossing could improve safety for children walking via Leys Road to local primary and secondary schools, those living in Maio Road, Havenfield, Twickeham and Marfield Courts using Arbury Road shops, as well as all those who live and work on our street.
Two locations for the crossing have been suggested.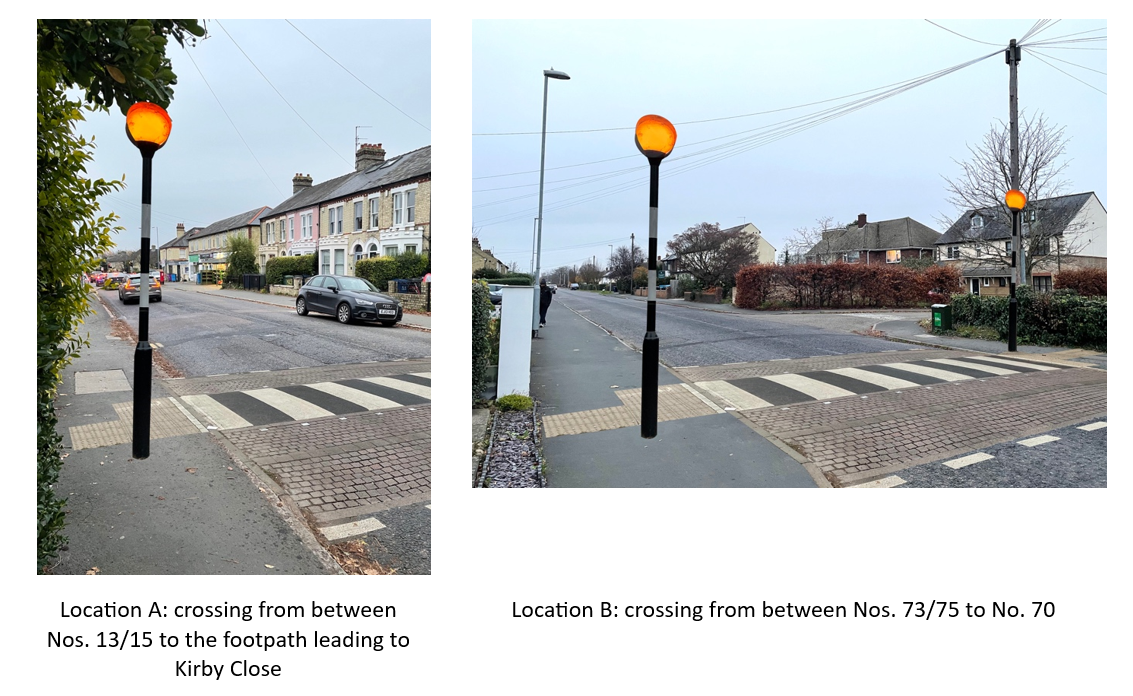 Would you support the provision of new zebra crossing on Arbury Road East?*
* Go ahead would be dependent on the funding arrangements offered under the Local Highways Improvement Programme
PLEASE HELP OUR APPLICATION
TO THE LOCAL HIGHWAY IMPROVEMENT PROGRAMME BY ANSWERING THE FOLLOWING QUESTIONS
Thank you for providing this information. The results of the survey will be included if an application is made to the Local Highway Improvement Programme for funding.